Text-to-Join Service for ConvertKit
Capture email addresses from any phone through text messages
Instantly & automatically sync emails to your ConvertKit forms

How the ConvertKit + Textiful Integration Works
Capturing new ConvertKit email addresses with text messages is incredibly easy with Textiful!

You create a custom keyword within Textiful. Customers text this keyword to 345345 and Textiful will automatically reply with a message that you customize asking them for their email address. Once they text their email address... well... that's it! They will be instantly synced to your ConvertKit Form!
Grow Your Email List By Text Message
Customers text your keyword to 345345 to join your email list
Customize your outgoing and confirmation messages
Emails are automatically added to your ConvertKit email list
Collected numbers can be used later for text blasts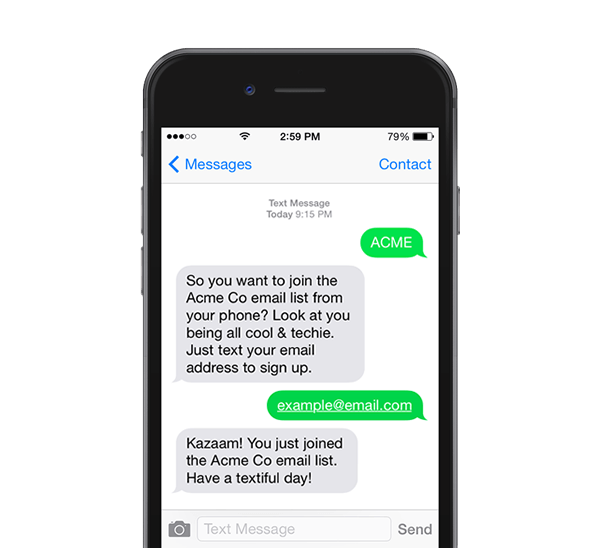 Integrate Textiful with ConvertKit
In just minutes you can link your ConvertKit account with Textiful and start collecting email addresses with text messages. The setup is as simple as entering your API key and selecting a ConvertKit form. That's it!