What The Heck Is SMS Marketing?
SMS stands for "Short Message Service" and is a fancy pants acronym for text messages. SMS Marketing is the ability to send a text messages in bulk to mobile phones.

At Textiful, we call it "Text Marketing" because when you break it down, you're really just sending marketing message to your customers by text message.
Grow Your Email List By Text Message
Customers text your keyword to 444999 to join your email list
Customize your outgoing and confirmation messages
Emails are automatically added to your email marketing platform
Collected numbers can be used later for text blasts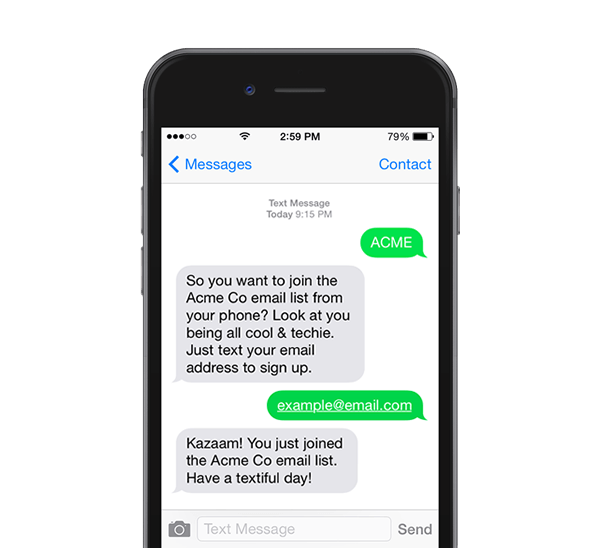 All of the tools you need to quickly grow your email list
plus send text marketing campaigns
Send Text Marketing Campaigns
90% of text messages are read within 3 minutes of receipt
Instantly notify your customers of events, promotions or new products
Send image (MMS) or regular text (SMS) campaigns
Send text blasts in real time or schedule for the future
Instantly reach your most loyal customers
Increase revenue and drive brand awareness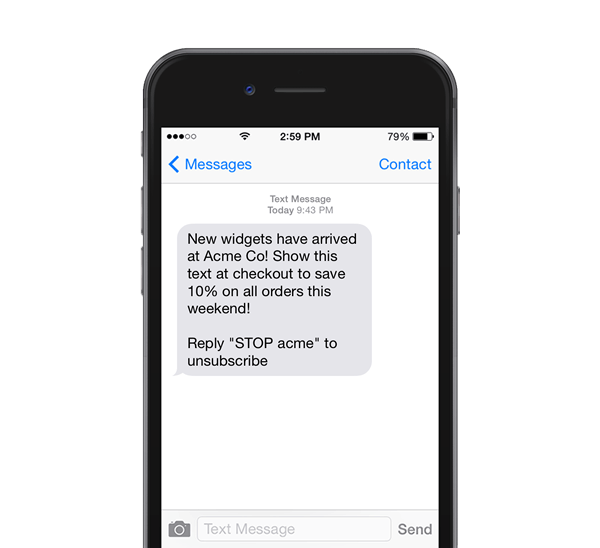 Textiful integrates seamlessly with these email marketing platforms
Affordable Plans to Super Charge Your Text Marketing
Looking for a different kind of plan?
Need more texts or keywords? We can craft a custom plan that fits your needs and your budget!
Just send us an email at info@textiful.com to get started.
Frequently Asked Questions
What exactly are the "Outgoing Texts" mentioned in the pricing plans?
An outgoing text is considered any text that is sent to an individual's phone. This includes the messages that are sent to individuals when collecting email addresses through text messages.
Collecting an email address requires two outgoing texts - one to ask for the email address and another to send the confirmation message. In other words, if you collect 5 email addresses, it would cost 10 outgoing text credits. If you send a text campaign to those same 5 individuals later on, it would cost 5 outgoing text credits.
Can my keywords sync to different email lists?
Yes! You can have each keyword sync to different MailChimp, Drip, ConvertKit or Constant Contact email lists.
Is there a contract? Can I cancel my account?
There is no contract. Your account is month-to-month and you can upgrade, downgrade or cancel your account at any time.
What countries does Textiful support?
Textiful uses a short code - 444999 - which only works with US based phone carriers. At this time, we do not support phone carriers outside of the US.
I have some other questions. How can I reach someone at Textiful?
Send us an email at info@textiful.com. We're happy to answer any questions you may have about our service!