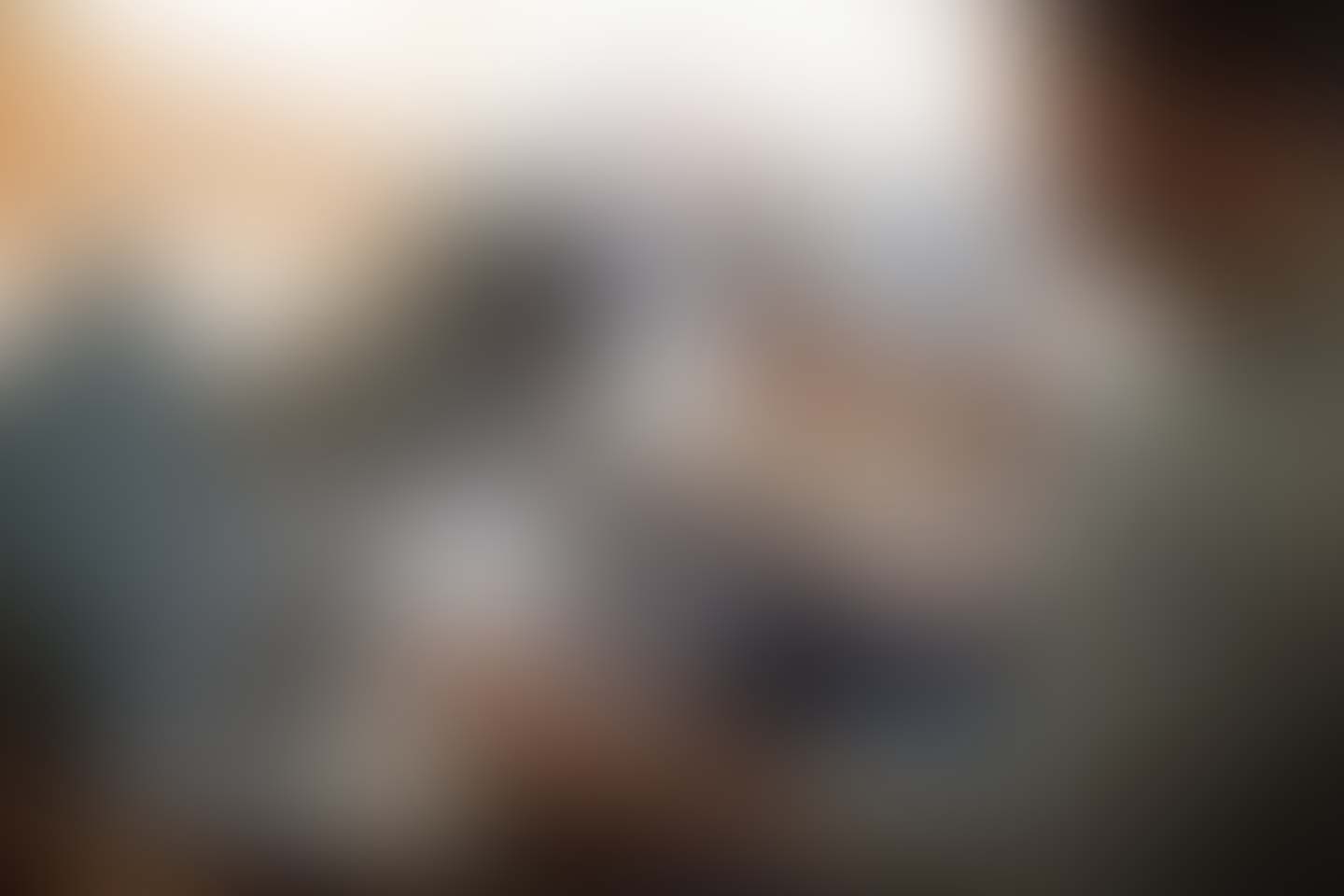 Capture data from any phone via text
Collect any data including emails, names & zip codes
Send text marketing campaigns
Learn More
Login
Data Collection Made Easy
Textiful allows you to easily collect information from people using text messages. Our easy to use interface allows you to set customized messages and control what data is collected. Use Textiful to capture email addresses, names, zip codes... anything!

Once the information is collected from your users, it can be automatically synced to one of our integrated Email Marketing Platforms. You can export your member data - in an Excel friendly file format - at any time.

You can also use Textiful to send outgoing "text blasts" to your members. Use them to announce upcoming events, sales or volunteer opportunities. Since 90% of text messages are read within 3 minutes of receipt, it's a great way to get the word out!
Grow Your Email List By Text Message
Customers text your keyword to 345345 to join your email list
Collect other information like names and zip codes
Customize your outgoing and confirmation messages
Emails are automatically added to your email marketing platform
Collected numbers can be used later for text blasts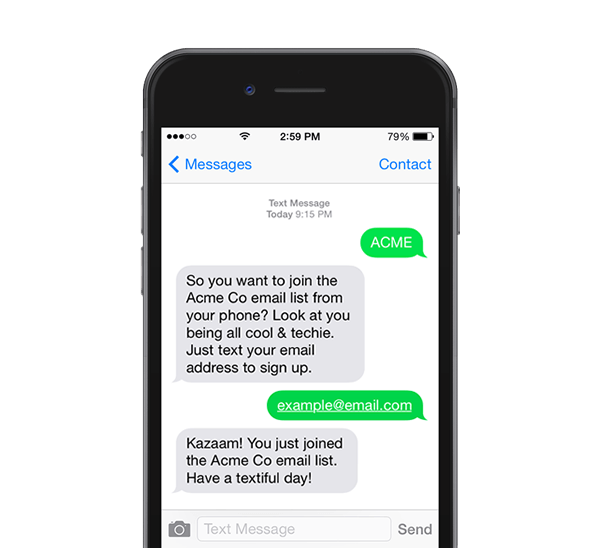 All of the tools you need to quickly grow your email list
plus send text marketing campaigns
Send Text Marketing Campaigns
90% of text messages are read within 3 minutes of receipt
Instantly notify your customers of events, promotions or new products
Send image (MMS) or regular text (SMS) campaigns
Send text blasts in real time or schedule for the future
Instantly reach your most loyal customers
Increase revenue and drive brand awareness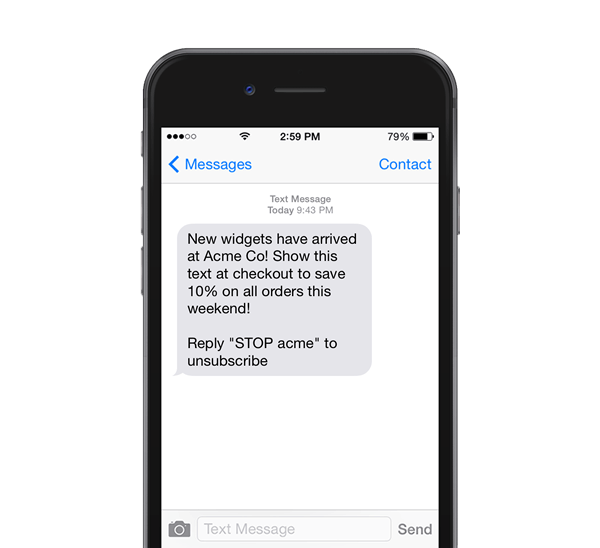 Affordable Plans to Super Charge Your Text Marketing
All plans include a 50 Text Free Trial. No credit card required to start!
Looking for a different kind of plan?
Need more credits or keywords? We can craft a custom plan that fits your needs and your budget!
Just send us an email at hello@textiful.com to get started.
Frequently Asked Questions
What exactly are the "Textiful Credits" mentioned in the pricing plans?
Textiful Credits are used for each outgoing text that is sent. An outgoing text is considered any text that is sent to an individual's phone. This includes the messages that are sent to individuals when collecting email addresses through text messages.
Collecting an email address or any other information requires two outgoing texts - one to ask for the information and another to send the confirmation message
In other words, if you collect 5 email addresses, it would cost 10 credits. If you send a text campaign to those same 5 individuals later on, it would cost 5 credits.
What happens if I run out of Textiful Credits on a paid plan?
Textiful will continue to function as normal - it will collect email addresses and send text messages. At the end of your billing cycle you'll be charged a fee of 7 cents per overage credit used. You are free to upgrade your account to the next tier at anytime to avoid the overage fee.
What happens if I run out of Textiful Credits on the Free Forever plan?
If you've added a credit card to your account and use more than the 50 credits issued per month, your account will be automatically upgraded to the Get Started plan for $14 /month and Textiful will continue to collect email addresses as normal.

If you do not have a credit card on file, your keywords will be deactivated and will no longer collect email addresses or send text messages until the following month when your monthly 50 credits are issued.
What countries does Textiful support?
Textiful uses a short code - 345345 - which only works with US based phone carriers. At this time, we do not support phone carriers outside of the US.
Is there a contract? Can I cancel my account?
There is no contract. Your account is month-to-month and you can upgrade, downgrade or cancel your account at any time.
Can my keywords sync to different email lists?
Yes! You can have each keyword sync to different email lists within you email marketing system.
I have some other questions. How can I reach someone at Textiful?
Send us an email at hello@textiful.com. We're happy to answer any questions you may have about our service!